Earth walks
(5 to 11 year olds)
An Earth Walk is a sensory nature experience lasting between 1 and a half to 2 hours, that is designed to immerse children in the natural world. They consist of a fluid series of games and activities that encourage the children to experience the natural world directly using all their senses.
The children may find themselves being invited to their own woodland Cocktail Party, becoming Park Rangers to show people around their micro Country Parks, attending a woodland concert, or walking upside down in the trees....!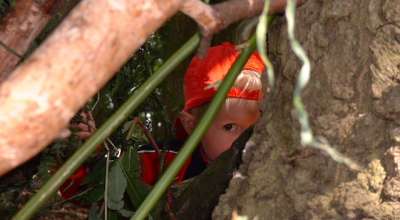 Feed back
We would love to have feedback from you. you can e-mail us your suggestions..., etc.
Or write/phone us: Lawn Cottage, Wyver Lane, Belper, Derbyshire, DE56 2EF
Tel: 0845 4584727

WILD THINGS; ECOLOGICAL EDUCATION COLLECTIVE, LTD.
Company No. 3677411
Workers: Nick Robson, Kath Andrew, & Kate Milman
Registered Office: 73 Beech Avenue, Nottingham. NG7 7LR