Ecological Education Collective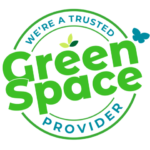 Wild Things Ecological Education Collective has been providing high quality, tailored learning experiences in the natural world since 1997.
We are a small, not-for-profit workers co-operative, run by our members on co-operative and charitable/mutual aid principles.
Based in Nottinghamshire and Derbyshire, we focus particularly on working with groups of children and young people who have experienced disadvantage in their lives and who would not otherwise have access to spending time in nature – with all the social, emotional and educational benefits that this can bring. 
Our programmes provide unique learning experiences in a safe and inclusive woodland setting, and are designed to nurture children and young people's emotional wellbeing, social skills and connection to the natural world, helping them build the resilience and self-esteem necessary to meet life's challenges.
Wild Things believe that in order to care for the natural world, children need to have been given the opportunity to have built a real and lasting relationship with it – and this can only happen through rich and meaningful first hand experience.
Wild Sounds: Getting Louder! Video
Check out our newest video, a video about our Youth Music funded project Wild Sounds: Getting Louder! that we ran in the school year 2020/21. All the songs in the video have been written by and performed by the children participating in the sessions. Have a look, it's a treat!
AND FOR A BIT OF MUSIC:
Have a listen to some of the songs one of our school groups recorded within our Youth Music project (read our blog for more information):