The Wild Things team building sessions use the natural world as an ideal, nurturing environment for encouraging children and young people to work together and practise co-operation and mutual aid.
The series of short team games and other age-appropriate challenges can be used as a fun way for a group to start working together or can be used as a vehicle to develop and analyse and support positive group interaction.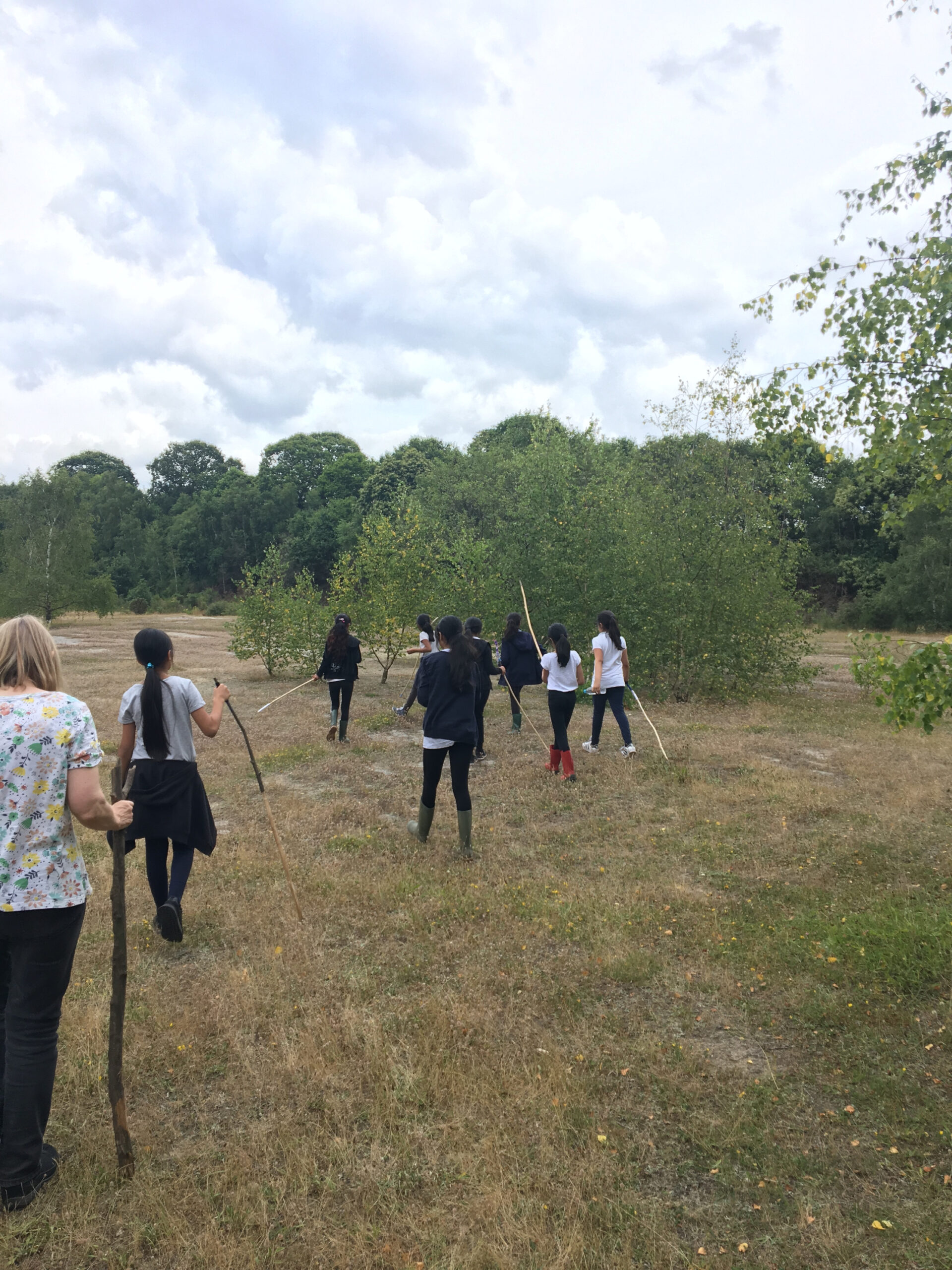 The activities help to build confidence and self-esteem, strengthen communication and co-operation and develop group-based decision making skills.
Although the activities utilise elements of competition to create exciting challenges, the overall focus is on co-operation, participation and non-hierarchical organization.
Our collection of diverse team building games combine mental and physical activity. Your group may find themselves tackling a giant spider's web, swinging across a laser beam, travelling through space with limited life support systems or retrieving treasure before all their water runs out!
"The children realised that the tasks were more manageable when they worked together, there was lots of team building and encouragement of each other-a really positive experience...co-operation was far better than normal."
PLANNING A SESSION FOR YOUR GROUP
The sessions can be designed and put together to meet the individual needs of your group. Below we outline just two of the ways groups often choose to participate. We are open to looking at different formats. Wild Things will also often incorporate out team building games and challenges into our Residential and Forest School programmes.
Team Building Activity Day – Years 5 and 6 (Upper Primary)
This day is designed to help establish positive and supportive working relationships within upper primary school aged classes and to encourage the development of social skills and confident communication and participation to help support successful transition to secondary school. 
The day combines team game challenges with an Earth Walk, campfire cooking and environmental art.
The Earth Walk
The day starts with a two hour sensory experience that is designed to immerse children in this stimulating, relaxing and productive learning environment.
The children may find themselves being invited to their own woodland cocktail party, becoming Park Rangers of their own micro-country parks, attending a woodland concert, or "walking upside down" in the trees.
Team Games Session
the group are faced with a series of team game challenges in the woods that result in a lot of laughter as well as learning!


Cooking and Environmental Art
The group celebrate around a campfire where they try their hand at cooking popcorn and sweet dough. The day ends with a chance to make clay creatures, decorated with their natural finds, to take home to remind them of the day.
Team Building Activity Day – 11 Year Olds (year 6) to Adult
Team Games Session
The morning session involves a series of active team challenges in the woods.


Wide Game
The group will need all the team-building skills they developed in the morning session for this fast paced and exhilirating game. It combines a mix of orienteering, communication and hectic action! Split into two teams, participants hunt for the scattered part of a genetic formula designed to control the wood's food chain. Using the maps and clues available, each team must find three parts of the formula. But they need all six pieces to complete the task and solve the puzzle!
"They were so happy with the day, the activities and the environment. They were totally engaged by the Wild Things team and truly motivated by their total enthusiasm."