Forest school programmes enable children and young people to enjoy extended access to the natural world in a safe and supportive learning environment, whilst providing a unique and highly memorable learning experience.
Wild Things has been providing Forest School programmes since 2002 and is convinced of the powerful emotional, social and learning support that Forest School can offer both children and young people.
The Forest School initiative originated in Denmark in the early 1980's and is based around the idea of running a regular outdoors classroom where groups can come for weekly sessions (lasting a minimum of 2 hours) for up to a year.
Forest School is a unique way to build independence, confidence and self-esteem in children and young people as they explore and experience the natural world for themselves. It builds on a child's innate motivation, imagination and natural curiosity, offering them opportunities to take appropriate risks, make real choices, and initiate learning for themselves.
Research into Forest School has identified the marked and long lasting positive effects on children's personal, social and emotional development and on their language and communication skills.
Wild Things runs Forest School programmes for mainstream schools and alternative education provisions, with play and youth groups, and with specialist youth support groups (such as Refugee Forums, Young Carers and Virtual School).
"I cannot say enough good things about Wild Things and Forest School. The benefits I have seen in the children have quite frankly been amazing. The staff are amazing and have helped the children's voices be heard. "
WILD THINGS Forest school is designed to: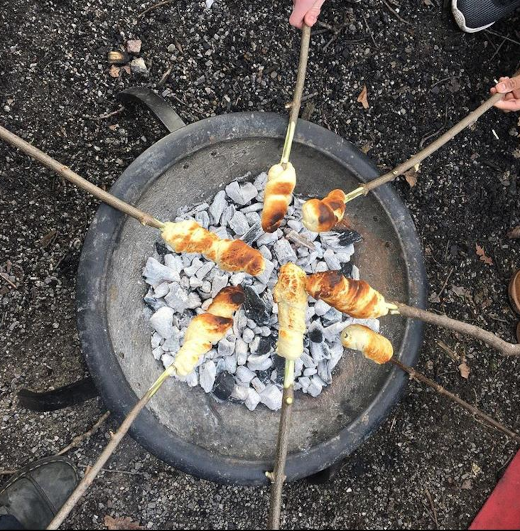 Provide a supportive and alternative learning environment to suit and respond to individual's needs, learning styles and interests, giving the young people a chance to shape their own learning and make real choices.
Increase individual appreciation and understanding of the natural world and its systems.
Provide a high impacting and memorable "launch pad" experience that gives children and young people the opportunity to develop a meaningful and beneficial relationship with the woodland they are in, and a lasting sense of their place in the natural world.
Offer children and young people extra emotional, social and learning support, through nurturing children and young people's emotional well-being, resilience, confidence, initiative and independence.
Build and develop group work, co-operation and mutual aid skills.
Increase communication and planning skills and the confidence to participate in group decision making and evaluation.
" It's been really good for those children who struggle academically, they thrive in this type of environment, it's great for their self-esteem, they are just buzzing. Without a doubt, these children have gained confidence and this has been evident in all aspects of school life. "
HOW OUR FOREST SCHOOL RUNS:
Length of programme
Groups ideally come out to the woods for a programme of weekly two-hour sessions (with programme length tailored to the group's needs). Wild Things ideally aims to deliver a minimum of 6 consequtive two hour sessions to each group we work with, with sessions occurring once a week for a six week block. *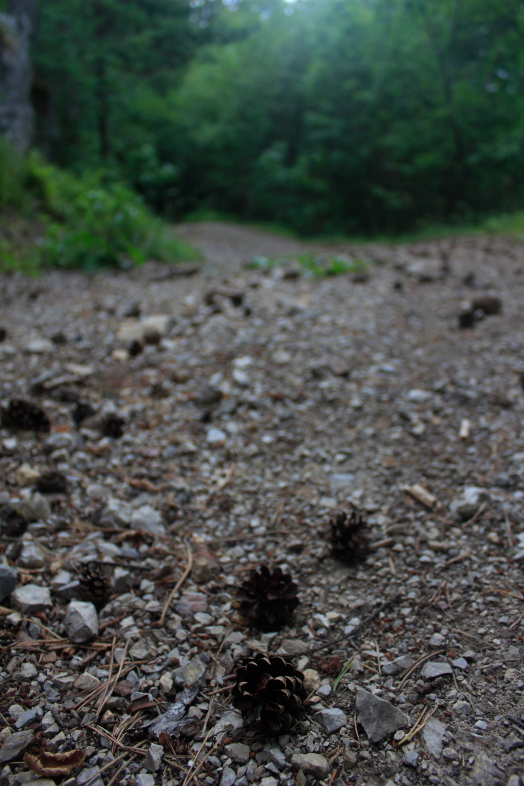 Woodland based
Wild Things Forest School is an entirely woodland based programme. All our sessions are run from a regular base camp in the heart of the woodlands which we work in, which becomes the foundation for all of the explorations and activities that will take the children and young people out across the entire woodland over the course of the programme.
Small Groups
Wild Things provides small group sessions, with three Wild Things workers supporting groups of, on average, no more than 9 participants at a time.
8 years and above
We generally deliver Forest School sessions to children and young people who are 8 years old and above (although we do also provide regular Forest School programmes for younger children.)
"Children who do not normally participate in class activities (afraid of failure etc) have become talkative, smiled more and had something to look forward to. They show measurable improvement in social skills and form friendships more easily....they are excited and eager to get to school on Forest School days! "
What takes place at forest school?
All of the Wild Things Forest School programmes are designed to fulfill the above aims and objectives, but are built up as the sessions progress with the groups that are participating – based on their needs, ideas and regular active input.
Wild Things see Forest School activities as a "tool kit" to be used where appropriate to guide a child on a journey of discovery, not as an end in themselves.
For this reason no two Forest School programmes will look the same!
 Some of the challenges and opportunities that the learners may face will include: 
Setting up camp: 
over the course of the programme the group will be based at their own camp in the woods. One of their first challenges is to set up this camp. Children and young people can work together to plan, design and build a group shelter and incorporate any other elements they feel they need to make the camp their own.
Learning to safely and responsibly use hand tools: 
the learners will be introduced over the sessions to the safe use of tools with the emphasis placed on responsibility for themselves and eachother. Tools include bow saws, bill hooks, loppers and mallets.
Learning basic woodland craft skills: 
this includes coppicing, constructing brash fencing, making wooden mallets, and learning the appropriate lashings and knots they will need.
Learning to safely build and cook on a camp fire and safely use a Kelly Kettle: 
Participants will get the chance to try their hand at cooking on fires they have built, and making hot drinks by lighting a small fire in a Kelly Kettle. Popcorn, dough twists, chestnuts, nettle soup, elderflower fritters and hot chocolate may all be on the menu … For those who like an extra challenge, flint and steel or fire bows might be used to start the fires.
Exploring what else lives on the site: 
Participants will take a closer look at the other inhabitants in the wood and explore how we can protect and increase their habitats.
Adventuring, relaxing and just being children:
The woods are a perfect place for children to "just be children": there is space to let off steam, make noise, run and move freely. We often organize fast and adventurous wide games that involve team work and high excitement. Both our venues offer possibilities for exploring new territories and for fresh child-led adventures, and, on the other hand, opportunities for children and young people to enjoy the quiet and the peace of the woods, to take time to just be still and gain some respite from the usual pace and volume of life. There is a rope swing and slackline for the children who appreciate using their bodies and hammocks for whoever who needs some time to relax or calm down.
Archery:
Children and young people can enjoy using our woodland bows and making their own mini bows and arrows. 
Conservation and woodland management: 
Learners will take part in simple woodland management tasks to help increase and maintain the biodiversity on and around the site.
Group work and planning: 
All sessions will focus on group work, cooperation and problem solving. Each session will start and finish with time in the camp fire circle where there will be the opportunity for the group to plan and evaluate together. All young people will have the opportunity at the start and end of each session to input their ideas and feelings into the plan, giving them real control over their learning experience.
Woodland based arts and crafts:
Many of the arts and crafts projects are young person led and initiated, but some of the regular projects may include leaf printing, making woodland keyrings or jewellry, puppet making, working with clay etc.
"Wild Things has allowed the children to gain the opportunity to discover the outdoors and take part in activities and learn life skills they would not usually be able to access. It has also helped them to meet new people-improving their confidence and self-esteem. It has helped improve communication skills and offered opportunites for children to try something outside of their comfort zone. The office is buzzing about it! "
"Our young people had a fantastic time! Their only comment was that they wish they could have stayed longer. I was really pleased to hear some of them say that they would like to go camping sometime (considering what they have had to go through just to survive, in places like the Jungle in Calais, it was lovely to hear them say this). Thank you for giving them such a wonderful experience! "
* We are aware that for some groups there can be real financial and/or logistic barriers in the way of this being an achievable reality. For example, some of our groups only meet in the holidays, and a series of one day Forest School adventures (spaced over a year) may be the only way that a group can access the experience. We are always keen to discuss a group's needs and how we can make a Forest School experience work for the individual group.